By Tom Emison, Strategy and Innovation Advocate, KA
---
In March, we introduced you to our first blog in our series on innovation – or ingenuity as we call it here at KA. In May, we hit on pre-construction ingenuity. In June, we discussed inclusion and diversity in the US construction and real estate industry, and within KA. In July, we discussed how to make your people – human capital – your competitive differentiator out there in construction and real estate. As always, this blog is about relevant topics like these in the Built Marketplace. It's about keeping it real and straight talk. It's about inspiring you with actual examples of innovation at work in our industry. We are here to build you up!
This Post is About Risk Management in the Built Marketplace.
The industry is risk-intensive (an understatement). I guess you could say there is no way to totally eliminate risk in the built marketplace, and why would you want to? After all, taking risk is how to produce profit. All profit in the construction industry comes at some risk. But, normally, when we think of risk
management in construction, we think in terms of insurable risk. We think about underwriters, actuaries, insurance binders, premiums, deductibles, and our insurance brokers.
Shift the Paradigm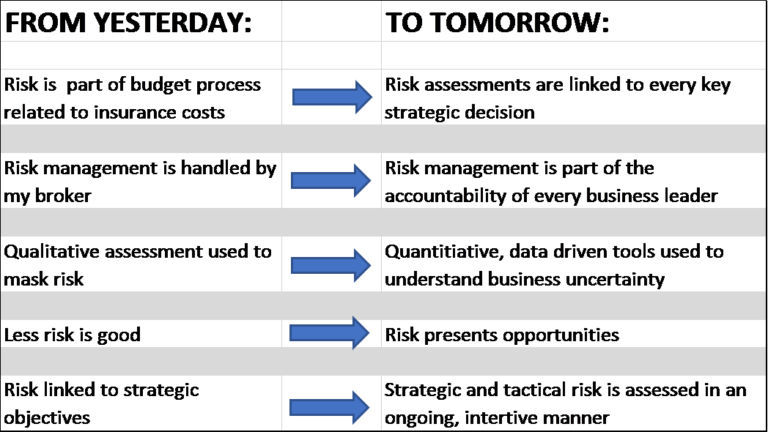 In this blog, let's shift the paradigm.
So, risk management in our industry is strategic and cannot be outsourced. It's not only about a policy. It's a critical success factor for any construction and real estate company executive team. I will go a step further. I believe corporate risk management is part of good business strategy and corporate innovation. This is not an especially new paradigm. Just a good one. I remember 28 years ago when a mentor told me "Tom, strategic business planning is simply a good form of corporate risk management. When you establish a corporate vision statement, select markets for focus, determine your level of desired growth, define your mix of services, set financial goals, and select project delivery methods – in fact when you make any smart strategic decision at all, you are engaged in understanding and evaluating corporate risk."
What Decisions Are You Responsible For?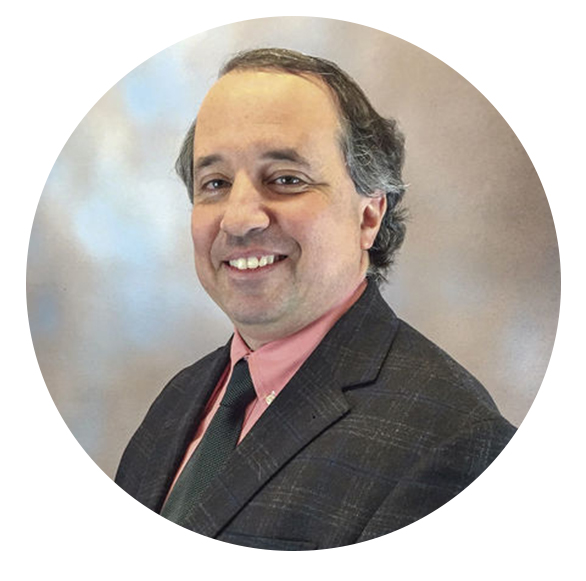 No matter your role, no matter your company, you should be able to answer that question. "But, you would be stunned at how many executives in the Built Marketplace cannot answer that question clearly," says Seth Hausman, Managing Director at Kraus-Anderson Risk Innovation, in Burnsville, MN. Seth is a business advisor that helps companies (including Kraus- Anderson) research, develop, and implement strategic approaches to risk management. Part insurance expert, part coach, and part process guru, part risk tolerance advisor, Seth is one of a new breed of insurance advisor. "Years ago a CEO or CFO would ask his or her agent to buy the best policy within reason and call that 'sound risk management'", Seth says. "Now, corporate risk management starts in the Board Room and runs through every function of a contractor. An innovative broker today is more an extension of the client management team, like a good CPA or attorney." Utilizing the words 'risk' and 'innovation' in the same sentence, by itself, generates discussion regarding the changing landscape of risk in the built marketplace.
An Example
We all would agree that during this strong economy the past 9+ years, general building contractors and construction managers ("CM/GCs") like Kraus-Anderson have found it challenging to pre-qualify subcontractors and suppliers. The velocity of the market, the volume of the projects, the pace of the growing backlogs – it has all added up to a fact: subs and suppliers are spread thin; so thin that some CM/GCs consider subcontractor prequalification it to be the most urgent and important risk to manage. A good risk management innovator comes alongside management and helps them assess these risks, along with many others, to shape, or influence their business strategy.
In the case of subcontractors and vendors, the risk evaluation does not mean that a general contractor should not engage with a higher risk partner. However, it does mean the general contractor may decide to engage differently, or more proactively based on the assumption of risk. Seth and his team raise the discussion of strategic risk from a reactive one to a proactive one.
A Few Questions
What are the risks inherent in your 3-5-year strategic plan? Where are your big bets and what might go differently than expected? How much risk should you accept in your strategic plan?
What information and data are available to you to make an informed decision? Do you have external data, internal data, or subject matter experts to help drive quantitative business decisions?
What is going on in the insurance industry that might cause a shift in how contractors, architects, and engineers think about the ability to transfer risk? Are you prepared for the outcomes of insurance industry risk modeling that will impact insurance costs? How will the insurance industry's risk modeling and actions to curb climate change impact your strategic plan?
How is the role of the insurance agent changing? Has your agent's role transitioned from procuring insurance policies to deep integration with your strategic planning, evaluation of business uncertainty, and consultation regarding key decision making?
Where are the most common areas of business risk? Do you regularly evaluated the risks in your business related to people, process, technology, internal strategic planning, and external impacts? How are you mitigating or capitalizing on them?
So, Is Decision Making Unclear in Your Company?
Back to that question I posed earlier: what smart decisions are you responsible for? Even in mature, large companies, this can be unclear. If decision-making roles (think RACI) and realms are unclear, then risk is on the rise in your company. If that is deliberate, that is one thing. But, if you are exposing your organization to undue corporate risk, then think innovatively about risk management. Do not be that reductive executive who just dishes it off to your agent. Get some strategic counsel and get serious about this in your Board Room. Note: a special thanks to Seth for taking time out of his busy week for this introduction. More from Seth and Dennis Diessner, President of Kraus-Anderson Insurance, on the evolution of risk and insurance, soon on our KA Innovation Podcast Build Me Up!
Yours innovatively,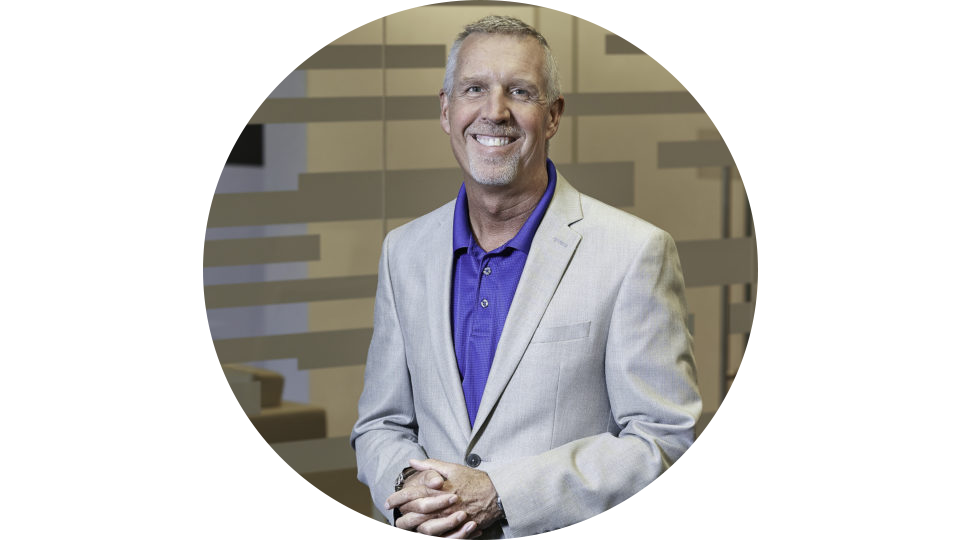 Tom Emison, Strategy and Innovation Advocate, KA